'Acquisition International' Finance Awards 2017
---
27 September 2017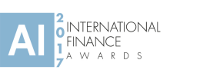 On 26 September 2017 'Acquisition International' (AI) has announced Merhels as the winner of the award 'Best Accountancy Firm 2017 - Latvia'. 
As such, the 2017 International Finance Awards celebrate the extraordinary talents of those within the finance industry. These awards have been designed to recognise the dedication and innovation made by leading lights of this dynamic domain.
Awards Coordinator Emma Keen commented: "The finance market around the world is full of dynamic innovators who are committed to excellence. As such it with great pride that I congratulate my deserving winners and wish them all the best for the future."
AI prides itself on the validity of its awards and winners. The awards are given solely on merit and are awarded to commend those most deserving for their ingenuity and hard work, distinguishing them from their competitors and proving them worthy of recognition.
Edvards Merhels, managing partner of Merhels, comments: "It is a great honour to receive the 'Best Accountancy Firm 2017 - Latvia' award, especially at a time when our Firm is actively shifting to dedicated financial management firm model. We want to be built an exemplary practice in this domain in Latvia. And we know that it will take a very hard work and dedication from everyone within the Firm. AI award is a huge motivator coming our way just in time."
'Acquisition International' is a monthly magazine brought by AI Global Media Ltd, a publishing house that prides itself to having reinvigorated corporate finance news and reporting. AI works alongside leading industry analysts and has a global circulation.